The garden was designed by the homeowner who was a trained garden designer to replace the garden installed by the developers of their new build property.
The new garden includes a light-coloured porcelain paving to help brighten the garden up due to its north facing aspect. The timber fences have been painted a dark colour for contrast the garden also includes some very large flower beds to indulge the homeowner's passion for horticulture. Due to the sunken nature of the lower patio the drainage was improved with a hidden slot drain to help cope with any sudden downpours.
The project also included the renovation of the front garden planting and installation of a gravel path to allow easy access to the large windows for cleaning purposes.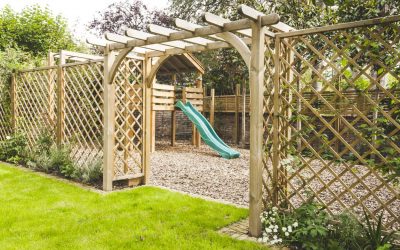 Description The garden was design by the garden designer to resemble the lines of a cello. The garden is laid out to a large lawn edged in reclaimed yellow stock brick surrounded by traditional planting and large trees. The garden is...