Nordland Landscapes designs and builds gardens all across London and the home counties.
Based in Muswell Hill, North London, we are landscape construction, garden design and build specialists. We have over 20 years of experience working within the design and build industry. We have worked on hundreds of projects ranging from small gardens to 2-year long projects.
Whether we are consulting on a designer's project, or building from a design, bringing you a beautiful yet functional outdoor space that exceeds your expectations is what we do best.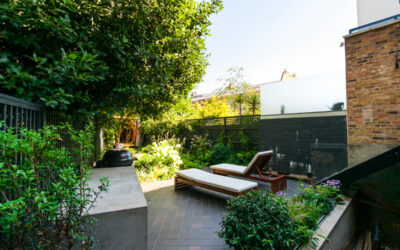 Client Brief This sleek, chic and modern garden inspired by the Barbican Centre was designed to reflect the modern architecture of the house. The client requested that this small angular garden had a patio area large enough to entertain guests and for the children to...
If you have any questions about our work or would like to book a consultation please get in touch.
Nordland Landscapes are proud associate members of BALI