Landscape Construction
Turning garden design plans into reality.
Landscape Construction
Turning garden design plans into reality.
Landscape Construction Service
Now that you have your approved design, either from us or from another garden designer, you want to know that the design you absolutely love on paper will look even better in reality. 
The key to successful landscape construction is in the planning. Each project has its own unique demands so we adapt our approach and construction methods during the construction process should any unexpected issues arise.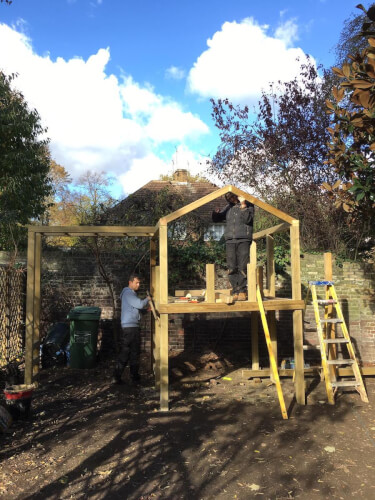 High Quality Landscape Construction
Our innovative approach to design is perfectly combined with our commitments to high-quality landscape construction. Whether you are using a Nordland Landscape design or one of your own, you can be certain that our team will ensure that every aspect of the project is carried out and finished to the highest of standards.
We have built outdoor kitchens and living green walls as well as timber privacy screens on a 3-storey high balcony.  Just as well we aren't afraid of heights!  Of course, we also work with more traditional features such as natural stone paving, fencing and brick walls. Whatever we are building, constructing, planting or fitting, we do it precisely and to our own high standards.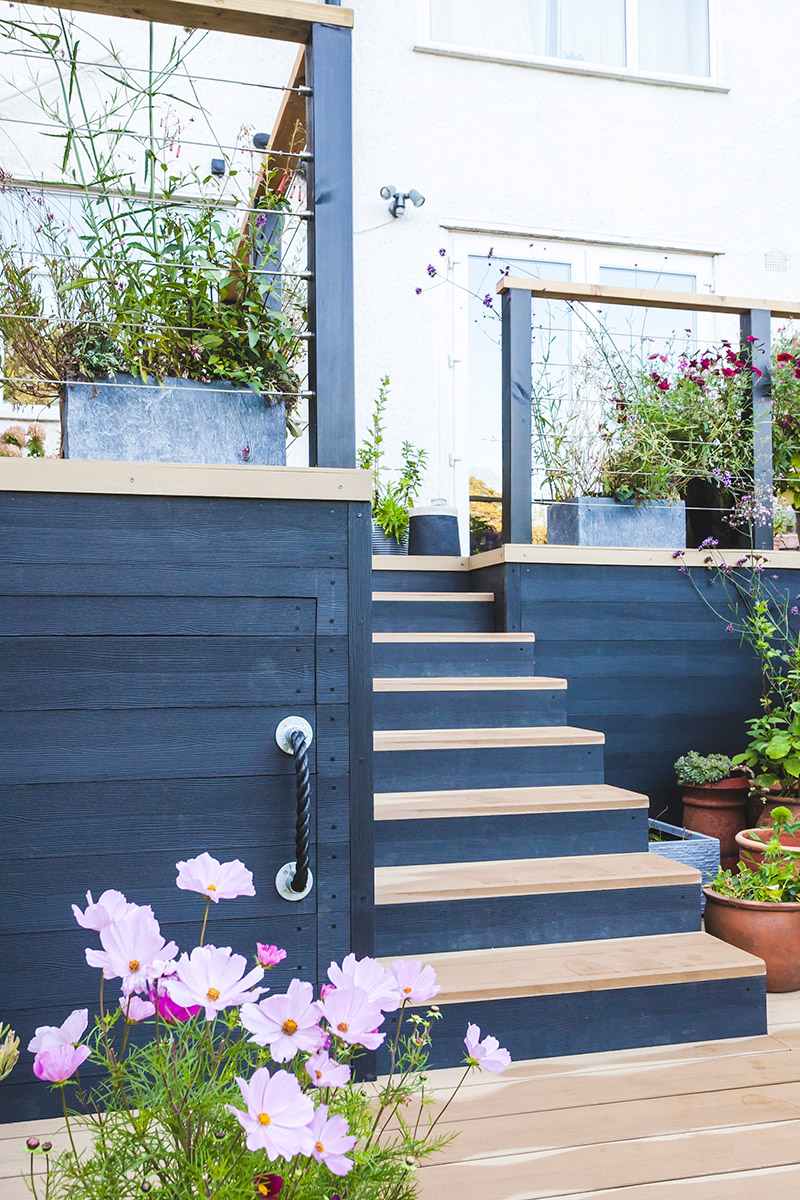 Skilled Garden Landscapers
The team at Nordland Landscapes are not only highly skilled landscapers, but they are also highly skilled craftsmen.  You get the benefit of decades of experience in both hard and soft landscaping. Each member of the team has their own landscaping story to tell with a varied and long history of working within the industry.  We've worked on main avenue show gardens at the Chelsea Flower Show, right through to high budget large planting and soft landscaping schemes at Michelin-starred restaurants and corporate head offices. 
Whether it be raised composite decking or artificial lawns, tree installation or natural stone paving, hidden doors, bespoke fittings, funky tiles or traditional features there's nothing we can't source or install.
How does the Landscape Construction Process work?
1. Initial consultation
We visit the site to discuss ideas and your garden wish list.
2. Commission garden design
Based on the initial conversation and your garden wishlist, our garden designer will produce a plan that can be used in the construction process.
3. Quotation based on garden design
We will then provide you with a quotation outlining the labour and material costs to build your garden design.
4. Hard landscaping/construction phase
Once everything is approved and signed off, we can begin the construction phase.
5. Soft landscaping/planting
Once the construction phase has been completed, we move on to the soft landscaping phase of turfing and planting. The planting plan will of been laid out and agreed as part of the garden design.
6. Aftercare of finished garden/landscape
We would be happy to offer advice on the aftercare of your finished garden.