Garden and Landscape Construction in North London
Garden and Landscape Construction in North London
Garden and Landscape Construction Service
Each project has its own unique demands so we plan ahead. We adapt our approach and construction methods to solve any unexpected issues that may arise.
Your garden is as unique as you are and we like to incorporate unique elements to reflect that.   We have built outdoor kitchens and living green walls as well as timber privacy screens on a 3-storey high balcony.  Just as well we aren't afraid of heights!  Of course, we also work with more traditional features such as block paving, fencing and brick walls.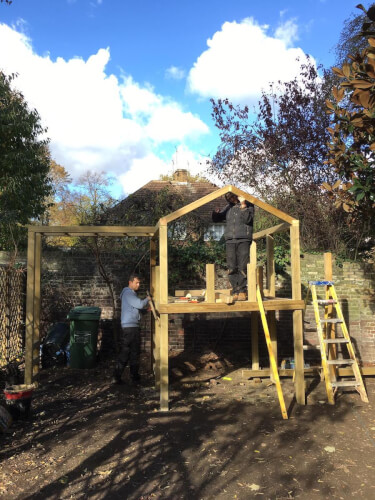 High Quality Landscape Construction
Our innovative approach to design is perfectly combined with our commitments to high-quality landscape construction. With Nordland Landscapes, no detail is overlooked. Whether you are using a Nordland Landscape design or one of your own, you can be certain that our team will ensure that every aspect of the project is carried out and finished to the highest of standards.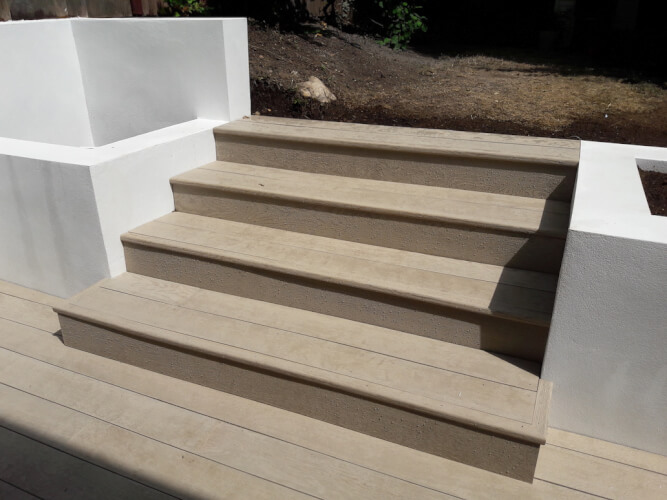 Skilled Garden Landscapers
At Nordland Landscapes, we have a team of highly skilled craftsmen. Our diverse range of experience and expertise encompasses both hard and soft landscaping. Whether it be raised composite decking or artificial lawns, tree installation or natural stone paving, you can be certain that our team will be well equipped to implement your requirements.
Our team's broad spectrum of skills and knowledge of materials and options available means that they are able to carefully and efficiently complete your outdoor space that will exceed your expectations.
How does the Landscape Construction Process work?
1. Initial consultation
We visit the site to discuss ideas and your garden wish list.
2. Commission garden design
Based on the initial conversation and your garden wishlist, our garden designer will produce a plan that can be used in the construction process.
3. Quotation based on garden design
We will then provide you with a quotation outlining the labour and material costs to build your garden design.
4. Hard landscaping/construction phase
Once everything is approved and signed off, we can begin the construction phase.
5. Soft landscaping/planting
Once the construction phase has been completed, we move on to the soft landscaping phase of turfing and planting. The planting plan will of been laid out and agreed as part of the garden design.
6. Aftercare of finished garden/landscape
We would be happy to offer advice on the aftercare of your finished garden.
TESTIMONIALS
'If you are a garden designer needing advice for a particular aspect of a garden installation, Dan's consultancy service is worth its weight in gold. I have used him both during the design process, and whilst on site on a tricky job. He has proven invaluable in both types of situations. There isn't much he hasn't seen or come across in the course of his professional life and I found him very generous with his knowledge.'
Ana Sanchez-Martin MSGD, Germinate Garden Design
'We are very happy with our garden.'
PC, Crouch End
'Thanks for a great job, we love it!'
WB, Highgate
'Dan has accumulated years of experience implementing high-end gardens for a top firm. His knowledge and expertise in all aspects of garden installation are fantastic. If you are looking for a garden built to last, with a high-quality finish and delivered by a polite, competent professional, you should engage Dan's company. He is world's apart from the myriad of 'man with van' type landscapers who often have very limited experience and certainly no finesse (but often charge as if they do).'
Ana Sanchez-Martin MSGD, Germinate Garden Design
'Thank you for the great garden you have made for us. The unforeseen challenges of a new-build 'builders' garden were a shock to us but did not seem to phase you, Daniel. The 11th-hour discovery of solid concrete waste almost a metre in diameter was swiftly sorted out. The experience, patience and attention to every last detail were superb. With the Nordland team, we were clearly in a safe pair of hands. All work was completed on time and on a budget so we can recommend you to future clients with confidence.'
V & R, Muswell Hill
'Nordland Landscapes recently created a children's play area at the bottom of my garden in north London. The work was done on time, and Dan and his team were professional and courteous. My family are really pleased with the result.'
AJ, Southgate
If you have any questions about our work or would like to book a consultation please get in touch.
0203 623 1361