The garden used to slope quite dramatically away from the house and the original decking was rotten and unsafe with the original lawn was unusable due to the steep slope and suffering from poor drainage.
The decking area was enlarged to make it more useable and constructed out of composite decking for longevity. The garden was split in to two levels with the use of stone filled gabion cages to give a useable flat lawn and wildflower/ orchard area.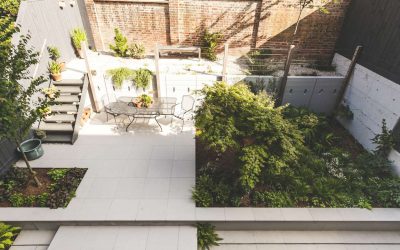 Description The garden was designed by the homeowner who was a trained garden designer to replace the garden installed by the developers of their new build property. The new garden includes a light-coloured porcelain paving to help...