The garden was design by the garden designer to resemble the lines of a cello.
The garden is laid out to a large lawn edged in reclaimed yellow stock brick surrounded by traditional planting and large trees. The garden is split in two using trellis to screen the childrens play area at the rea of the garden
The play frame is a bespoke design and build by Nordland landscapes drawing from a wish list created by the client's children.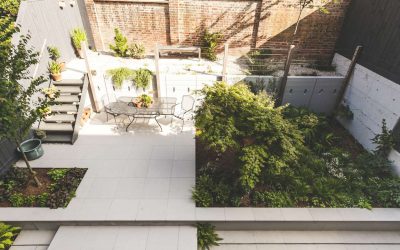 Description The garden was designed by the homeowner who was a trained garden designer to replace the garden installed by the developers of their new build property. The new garden includes a light-coloured porcelain paving to help brighten the garden up due to its...