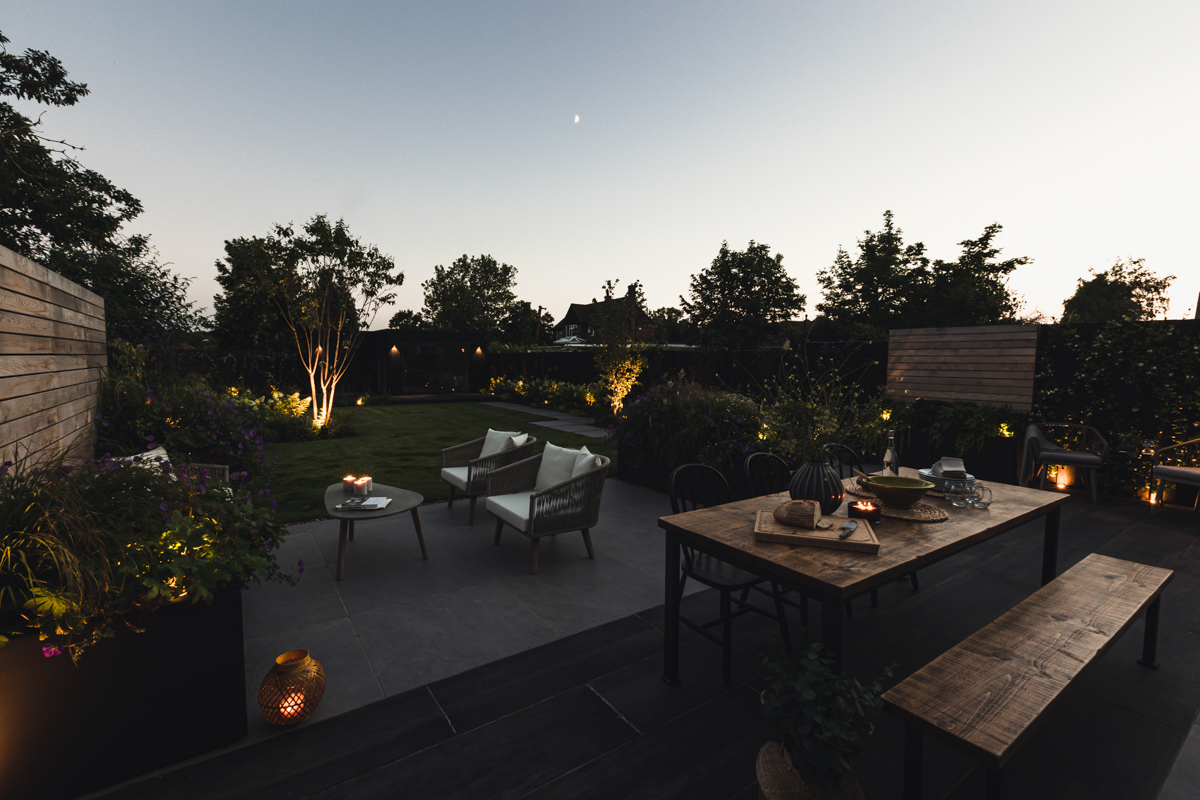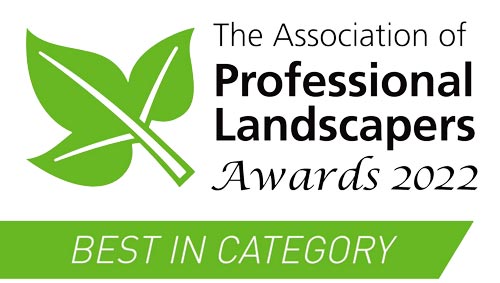 WINNER OF THE 2022 APL UNDER £50K AWARD
Modern suburban garden set to the famous backdrop of Harrow on the Hill.
Client Brief
The clients requested that generously-sized outdoor dining and lounge seating areas were incorporated into the design, along with intimate seating on the terrace for two to sit comfortably.  They also wanted plenty of space around the dining table for occasional games of table tennis.
Overview
This 1930s house on Whitmore Road in Harrow on the Hill had just been refurbished with a large extension and loft conversion, so it was important the garden flowed seamlessly from the house .
The site was very waterlogged and needed an extensive perforated pipe system and pump to extract the water away.
Pathway slabs were carefully chosen to match the kitchen's existing flooring and to create a flow from the kitchen through the sliding doors and out onto the terrace.
The generous lawn is flanked by a planting bed.  A larger fragrant shrub (Hepticodium miconoides) and the smaller deciduous shrub (Cornus Kousa 'China Girl') punctuate the path.  The clients requested that the trees didn't restrict neighbours' view but would partially conceal the clients' trampoline.
The decking that wraps around the garden room always catching the sun throughout the day, deliberately echoes the charcoal colour of the charred cladding.
The judges said: "Considering the access and the extent of the work, this is a very competent scheme which has been delivered to perfection. Whilst a relatively simple scheme, there is much attention to detail."
The garden was designed by Georgia Lindsay.