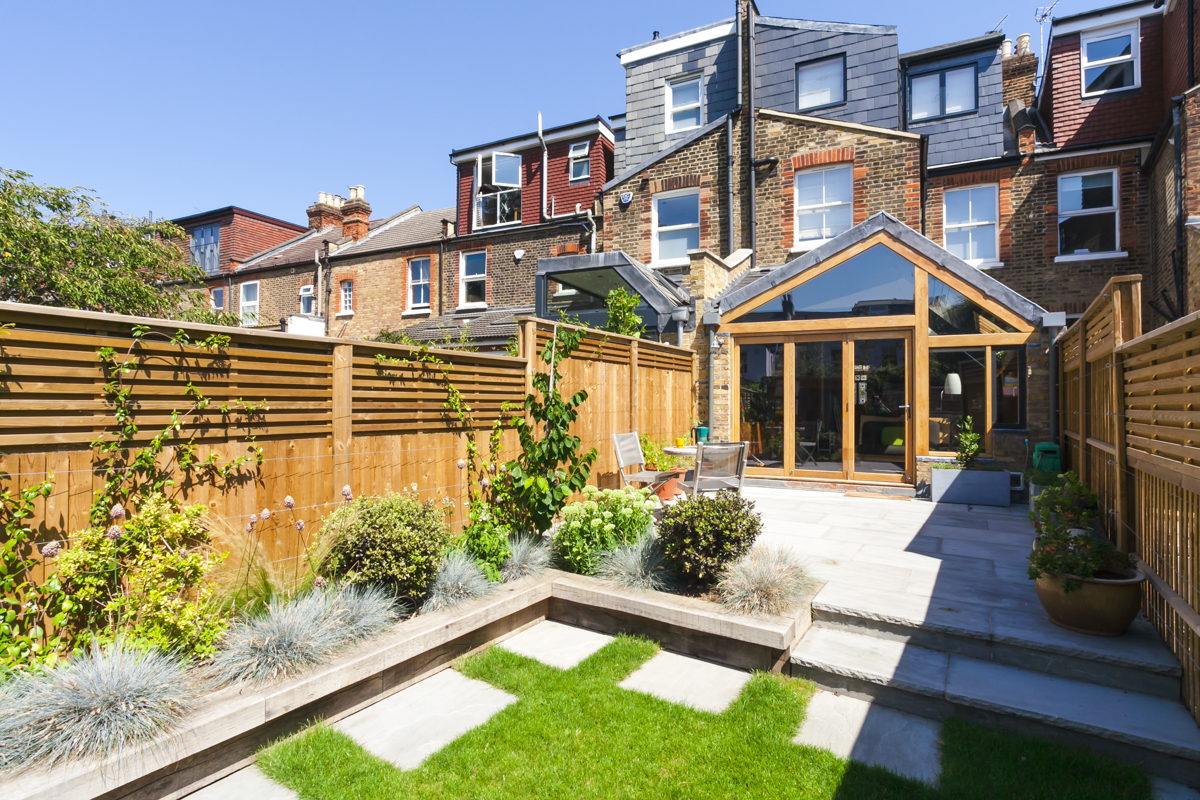 The client at this east London property was looking for a garden design that would accommodate a busy couple and a young family at the same time. A feeling of seclusion and space for the kids to run around were high on the list of must-haves.
This split level garden features a large patio for family meals, entertaining and play time.
The garden has an area of lawn which is ideal for running about on which also includes an L-shaped raised planting bed that has an integrated overhanging seating edge on one side.
The garden is framed by a new fence which helps give it a secluded feel.
At the rear of the garden there is a shaded seating area that includes space for a bench or a trampoline in front of a large storage shed to help keep the garden tidy.
The materials used in the garden were chosen by the garden designer to reflect the architecture of the house and include rustic oak railway sleepers, Kandla grey sandstone and Jacksons timber fencing.
Garden designed by Sarah Kay.