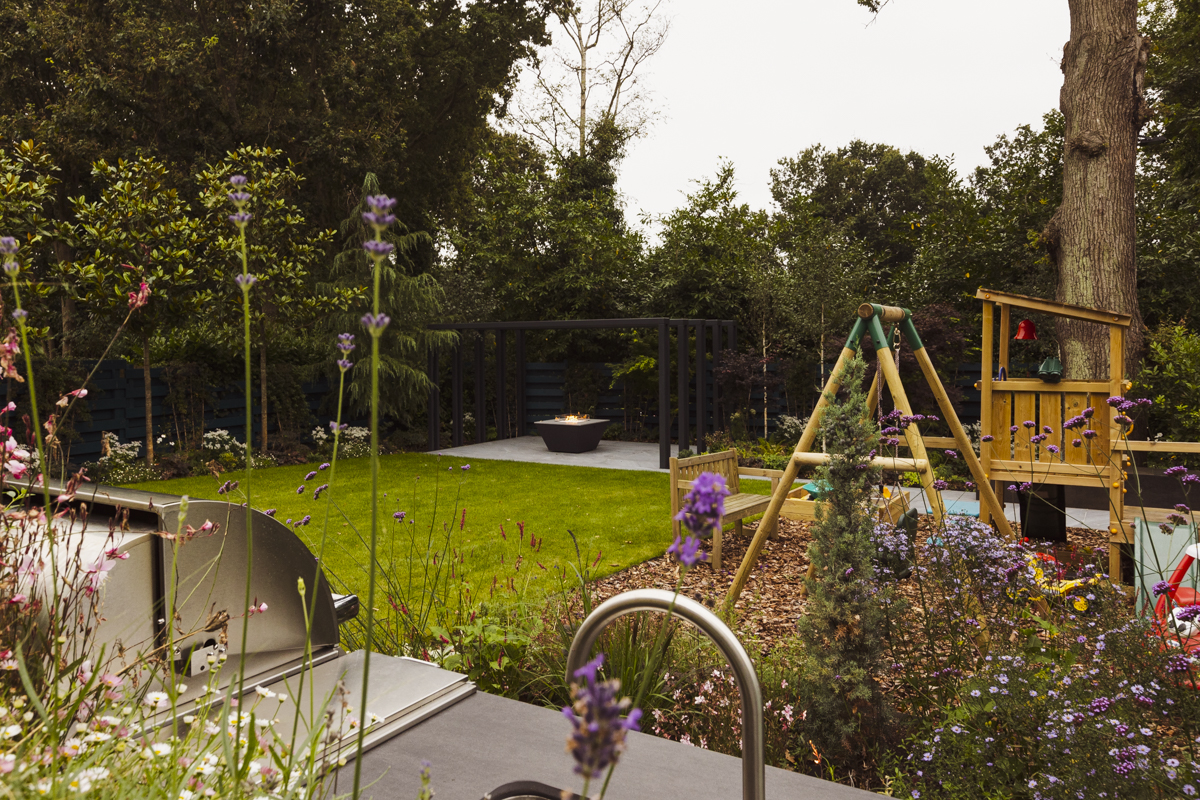 Create a modern lifestyle garden designed around the existing raised sundeck and swimming pool to provide a space to relax, play, entertain. The garden should reflect both the modern architecture and interior decor of the house whilst complementing the surrounding landscape.
The large raised patio is paved in a grid pattern with large porcelain tiles which provide several entertaining spaces and seating configurations. So that the patio can be used all year round, the Renson pergola has integrated heating and lighting, sliding louvered shade panels and an electric opening watertight louvered roof.
The raised planter with a custom-cut design screens the gas-fuelled barbeque from the house. The same design-clad theme continues throughout the garden and we also used it to create a bespoke bench.
So that the children could play safely, we created a bark-covered play area that can be easily adapted as the children get older. Custom-made railings were also installed around the pool.
The planting scheme is framed by a custom-painted fence, and the comprehensive lighting system illuminates the garden at night. The step risers from London Stone have been fitted with LED lights to cast a soft glow at night. As well as the lighting system, an irrigation system effortlessly waters the lawn and plants.
Garden designed by Jilayne Rickards