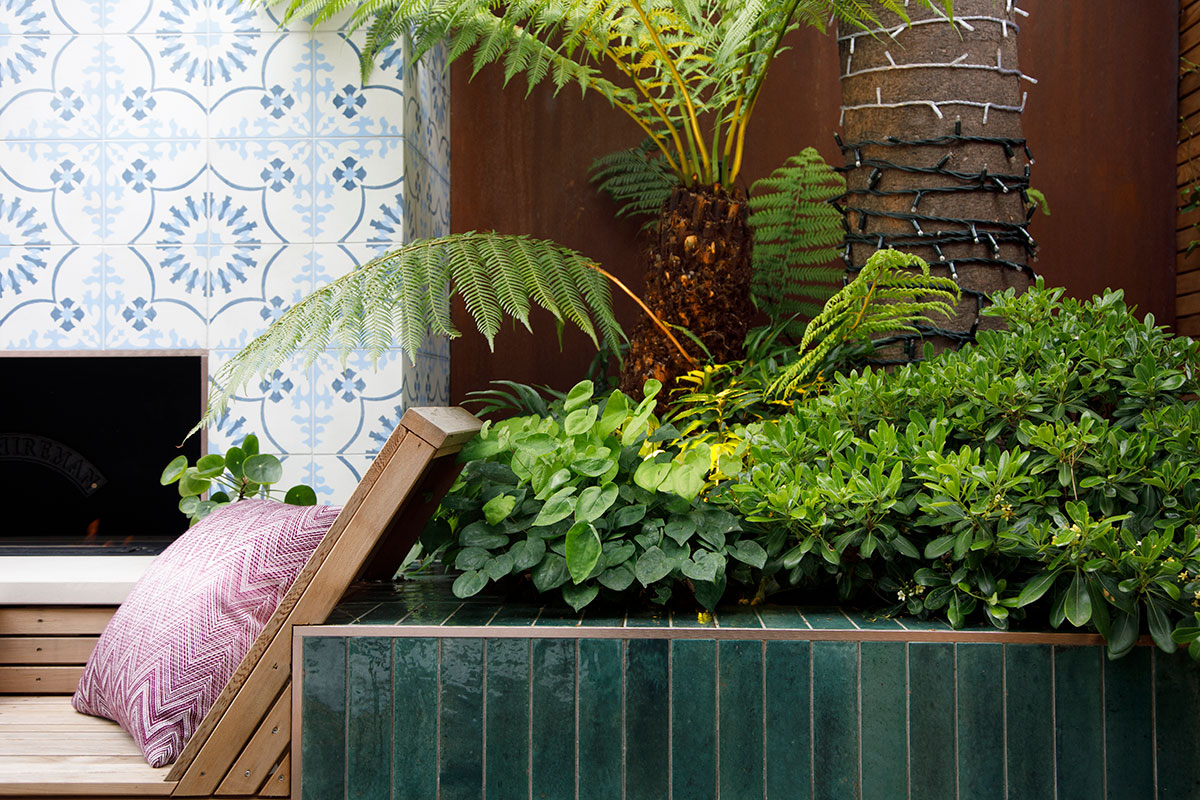 Client Brief
To create a unique entertaining space and secluded hideaway from the busy streets of Camden town, incorporating the client's love of earthy tones and paying homage to Sir Peter Sheppard, the building's original designer.
Overview
This wonderfully secluded garden, designed by Mark Soanes, sits in an award-winning complex of purpose-built artists' studios constructed in 1966.
The small 6m x 4m space was overgrown and required extensive clearance before work could begin. As there were no active drains in the garden, a large soakaway tank had to be excavated and buried deep into the ground.
The garden now features a false bioethanol fireplace set into sawn sandstone. The fireplace is clad in handmade encaustic tiles, cut to allow the continuation of the pattern around the corners. Handmade Terrazzo tiles were chosen for the floor and green porcelain tiles clad the raised planters on either side of the fireplace.
The custom-made bench in front of the fireplace was made from western red cedar and incorporates backrests set at an angle. Western red cedar was also used to create screening for the air conditioning units. Clad in sawn sandstone, the top doubles as a table for serving drinks.
Corten rusting metal was used to create an integrated cupboard door allowing for garden equipment storage and access to the soakaway tank.
The garden also features a comprehensive lighting scheme and an infrared heat projection heater which help keeps the garden warm at night.