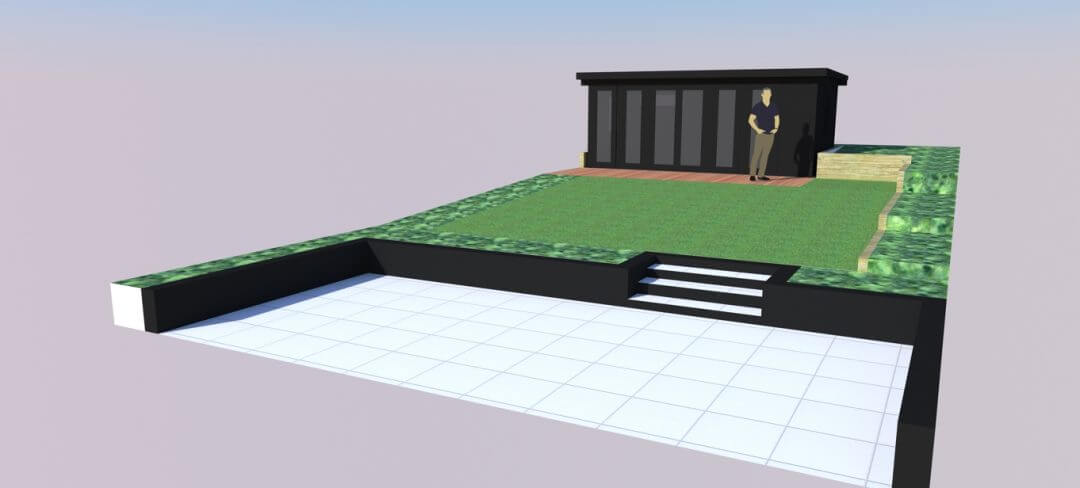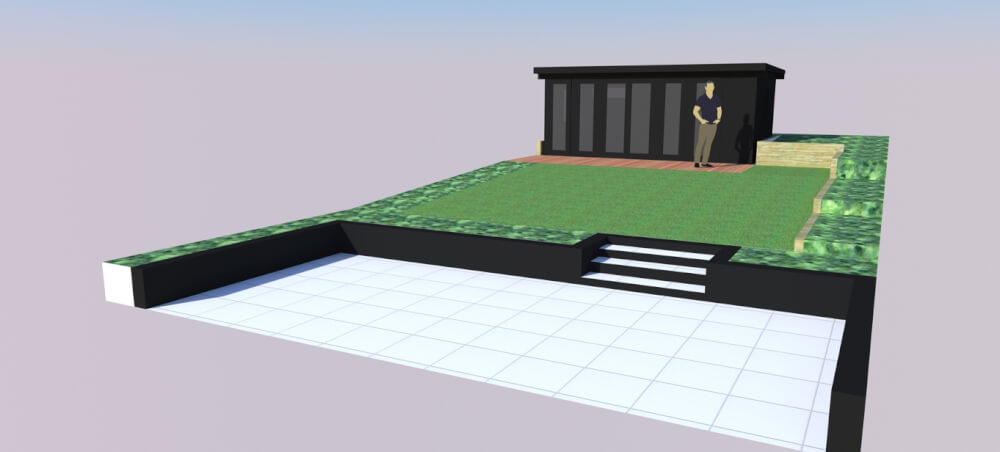 Our client in Crouch End wanted two flat areas to replace their steeply sloping garden. One area for a garden lodge and the other as a space for their children to play all-year-round.
The prevailing height of the ground level meant that the lodge would sit too high above the boundary line, therefore breaking planning regulations. So, we dug out the bank at the rear of the garden so that the roof of the lodge would sit at the correct height.
Another area to address was several mature trees that were on higher ground and could not be moved. By digging out the footprint of the lodge, instead of the entire bank, we were able to keep the mature trees where they were which avoided damaging the root system.
The garden also sloped dramatically from right to left with the right boundary fence being considerably higher than the left. This meant that the children couldn't play ball games nor was it possible to sit out with a table a chair. We applied the cut and fill method, cutting into the bank on the right and depositing on the left. The spoil from the embankment excavations was used here to help build up the level to achieve flat ground.
Since the client was very specific about needing a space for their children and friends to play regardless of the weather, we opted for artificial grass in the play area.